Time and Location
Con of the Rings 2020 will take place October 2-4, 2020 at a reserved event space in the Fantasy Flight Games Center in Roseville, Minnesota. The Center is the premiere place to game in the upper Midwest. The Center features a full kitchen, craft beer on tap, an extensive game library, and most importantly, a spacious event area that has been reserved for 130 Lord of the Rings players. The convention hours are as follows:

Friday, October 2nd: 9 a.m. – 11 p.m.
Saturday, October 3rd: 10 a.m. – 8 p.m.

An off-site party will follow Saturday evening from 8 p.m. – 1 a.m.

Sunday, October 4th: 10 a.m. – 6 p.m.
NOTE: All times listed are subject to change due to the Games Center hours of availability.
Fantasy Flight Games Center
1975 County Road B2 West
Roseville, MN 55113
Please visit the News section of this website for up-to-the-minute updates about the convention.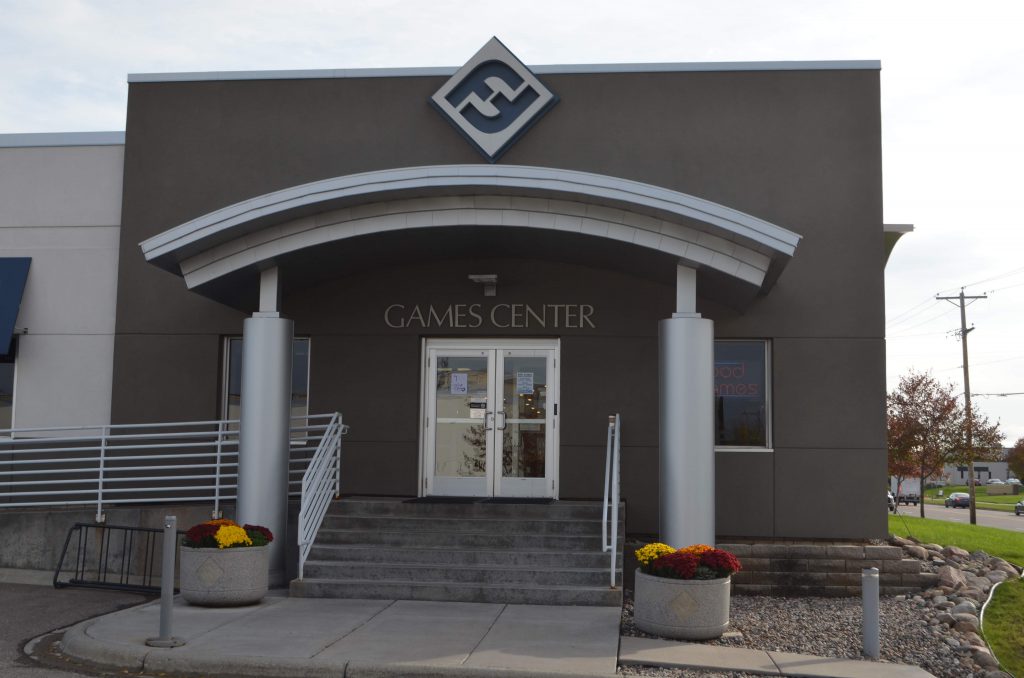 ---
Travel
Con of the Rings 2020 is in the Minneapolis-Saint Paul metropolitan area, 9.5 miles from the state capitol and 8 miles from downtown Minneapolis. The nearest airport is the Minneapolis-Saint Paul International Airpot (MSP), located approximately 20 miles away from the convention. MSP is a major hub for Delta and Sun Country airlines.
While there is no direct mass transit link between the airport and the convention location, travel by rental car, taxi, or ride service is simple and efficient.
For those who want to visit downtown Minneapolis or Saint Paul, there are electric train lines (Blue Line / Green Line) that run directly from the airport into the cities. For further mass transit information, visit MetroTransit.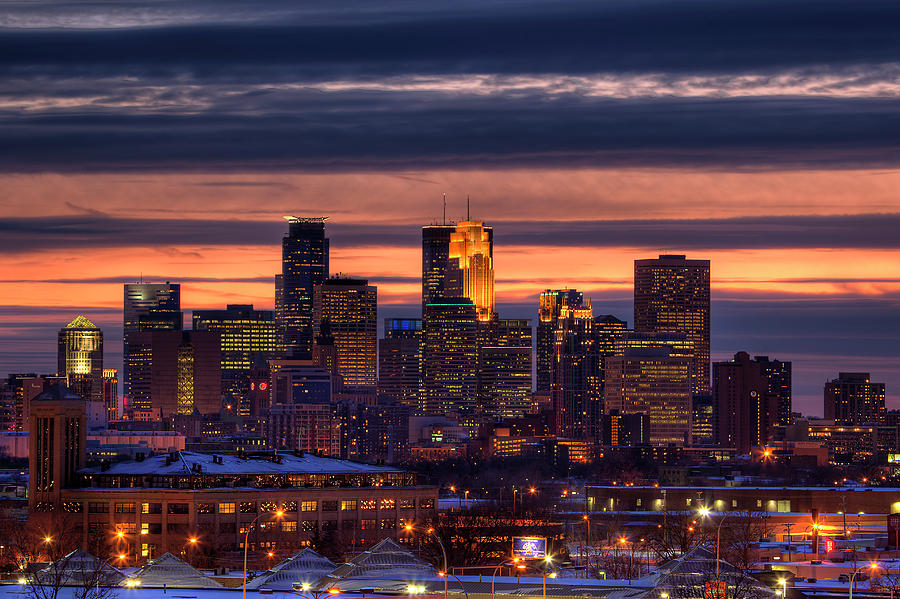 ---
Lodging
The convention is adjacent to several reasonable motels and hotels, but Con of the Rings recommends in particular the DoubleTree Hotel Minneapolis/St. Paul North. The DoubleTree is within walking distance to the event, about .5 miles / .8 km. There is a special convention rate of $119 at the hotel if you book by phone using this number: 651.636.4567, you simply ask for your reservation to be under the "Con of the Rings" / "Fantasy Flight Games" block. To qualify for the reduced rate, you must reserve your room by September 1. The hotel includes breakfast as well as other amenities.
---
Signature Event: Group Extravaganza
Have you ever wanted to battle the forces of Mordor by land and by sea? Join the 2019 fellowship and we shall wage war together!
Over the course of Con of the Rings 2020, all attendees are encouraged to work together to complete two entire game cycles (The Sands of Harad + The Haradrim and Wilds of Rhovanion + The Ered-Mithrin) plus one print-on-demand quest, The Ruins of Belegost (19 quests in all). Teams will strive to complete quests that the larger fellowship has not yet defeated in order to chip away at this monumental task. Do not fret–you can come and go from the fellowship as you please throughout the weekend.
Teams will not be working in isolation since a central board will track the defeat of each quest. All attendees may gaze into the Palantir and know how the greater campaign is faring. There will be specific times throughout the weekend where all interested attendees will work together to overcome some of the most perilous moments in the campaign, including the Siege of Annúminas (Friday evening), the Battle of Carn-Dûm (Saturday afternoon), and A Storm on Cobas Haven (Sunday afternoon).
While the ultimate goal is to defeat all 19 quests as a collective, our children will tell campfire tales that fondly remember those whose cunning, bravery, and foolhardiness shone the brightest. Groups that succeed in fighting back the forces of Sauron throughout the quests while accomplishing specific achievements shall be rewarded with a bard song and, more importantly, entries into regular drawings for amazing prizes.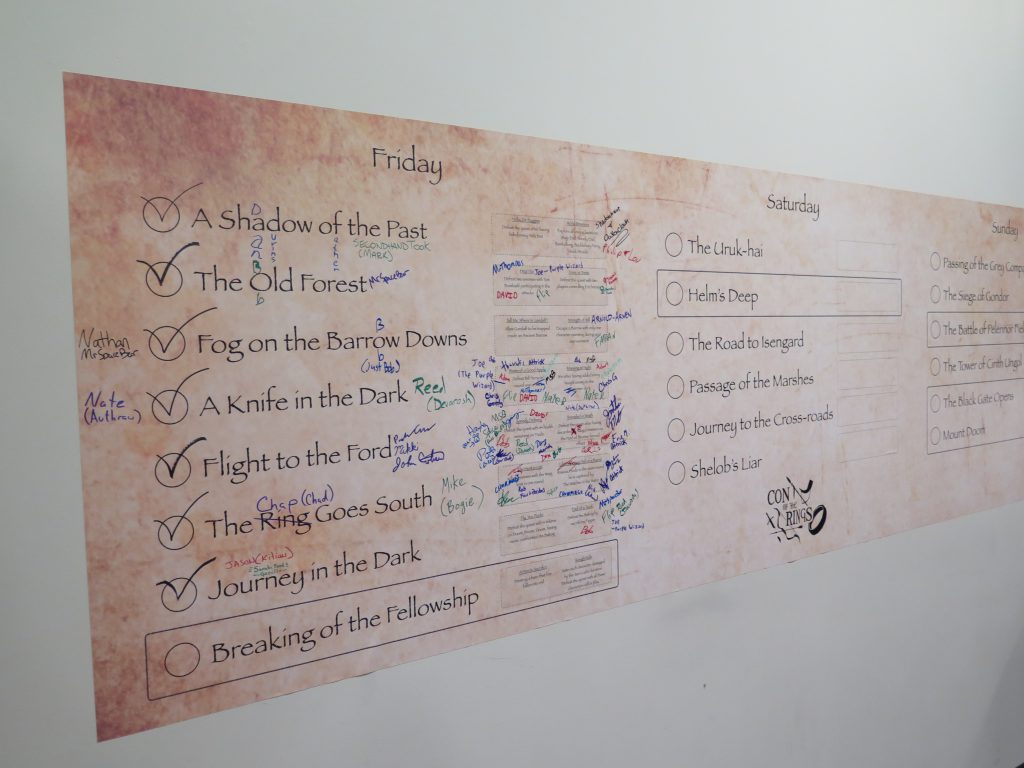 ---
Swag, Prizes, and Merchandise
Each attendee who purchases a ticket by September 1, 2020, will receive a gift for attending, designed and manufactured specifically for the 2020 event. This "swag" cannot be purchased anywhere else, and you will not want to miss out. If there are extra copies of swag at the convention's conclusion, Con of the Rings staff will sell these to attendees Sunday afternoon.
In addition, each attendee who purchases a ticket by September 1, 2020 will earn three entries into the regular prize drawings. Additional entries may be earned by accomplishing achievements, which will be revealed during the convention. Achievements are usually (though not always) related to defeating Group Extravaganza quests in an interesting/unique fashion.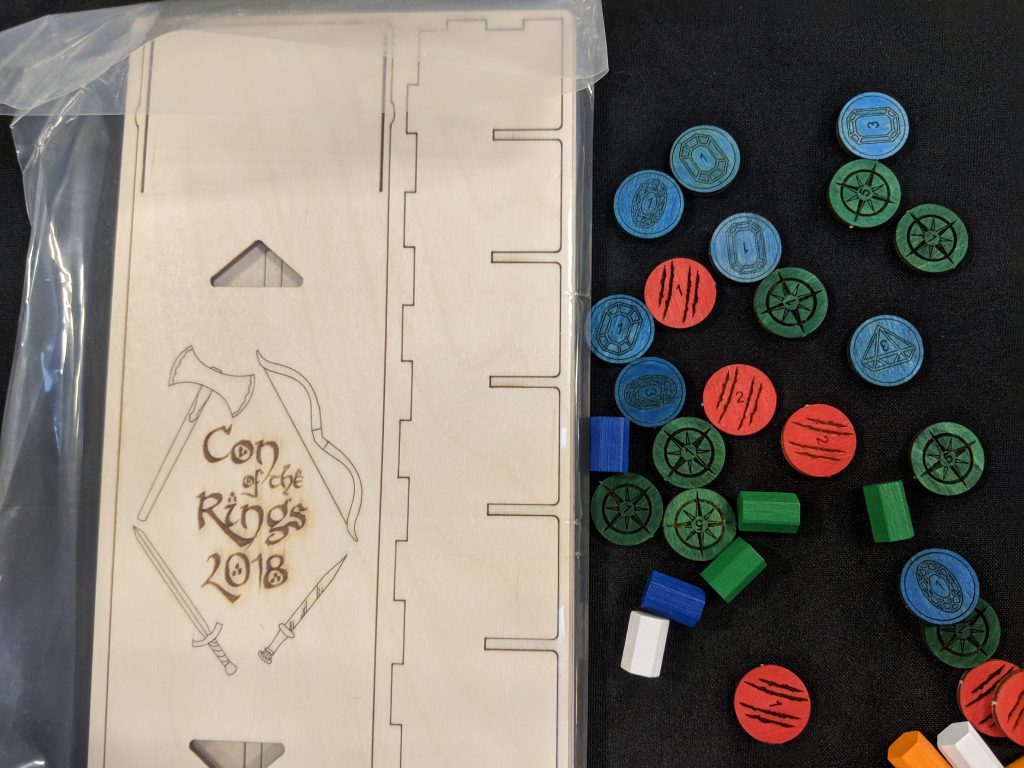 Every few hours during the convention, Con of the Rings staff will randomly select 5-10 entries and winners will be able to pick a prize from the expansive prize pool. Prizes include gift cards to Fantasy Flight Games, nightmare packs, playmats, alternate-art heroes, and much, much more. Attendees must be present at the time of the drawing to win.
Con of the Rings will also be selling unique T-shirts. These are only available to purchase when you buy your ticket online and there will be two designs to choose from (and yes, "both" is an option too):
| The Free Peoples | Servants of Sauron |
| --- | --- |
| | |
---
Other Events
Con of the Rings 2020 also features other incredible events:

Draft Play: A unique draft format will be available all weekend, in which 2-4 players can easily create draft decks via mobile device and then try out their new decks on any quest that's available. If you want to help the community build out the card pool for this draft, head over to our draft page for more information.
Live Trivia and Game Show with Special Guests: Friday afternoon will feature a live trivia and game show and will include audience participation and special guests.
Off-Site Party: There will be space reserved at a local establishment on Saturday evening for everyone to enjoy a night out with food, drink, and party games late into the night.
Game Center Library: If a break from Lord of the Rings is needed, feel free to peruse the Center's vast collection of 400+ games and choose one to play with other attendees.
Attendee-run events: Attendees will be running their own events in this space, some directly related to LOTR:LCG, some not. If you would like permission and space to run an event, please email the team.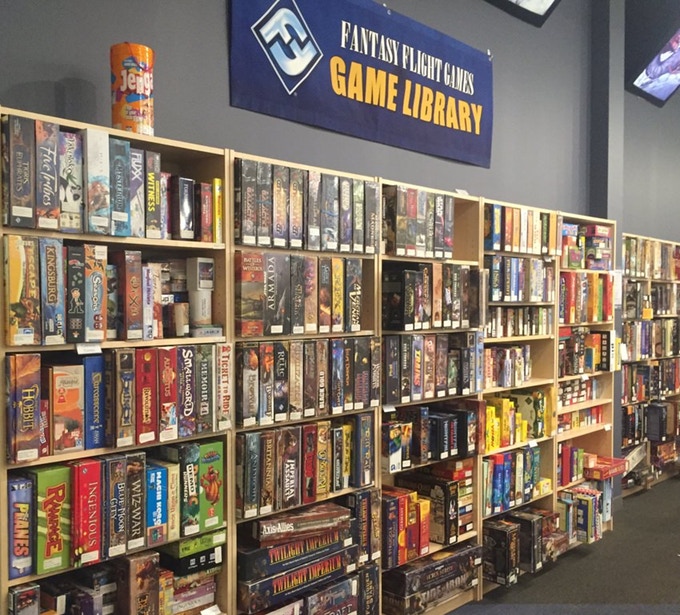 ---
Community Visitor's Guide
One of our very own Con members, @nbonnem, has created an amazing visitor's guide to the Twin Cities which you can check out here.
---
Guidelines for Attendees
All attendees are customers of the Fantasy Flight Games Center and all customer guidelines apply. This includes NO outside food or drink or third-party transactions.
The convention planning team reserves the right to remove an attendee for 1) violating any local laws or facility rules, 2) failing to comply with the instructions of convention or Games Center staff, 3) endangering the physical or emotional safety of oneself or others, 4) threatening, stealing, cheating, or harassing others, or 5) failing to follow common sense guidelines for mature conduct. When in doubt, conduct yourself as Samwise Gamgee would.
On Friday, the Games Center lot is very full to accommodate Asmodee North America employees, so please park across the street in the Salvation Army overflow lot as needed. On Saturday and Sunday, please park in the Games Center lot, paying very close attention to the signs. The parking lot can be confusing, and we owe is to the Games Center and its neighbors to be good patrons. Please double-check your parking spot.
---
Purchasing Tickets